Bold, Vibrant Jewelry That Makes a Statement
One-of-a-Kind Pieces as Unique as the Wearer
Like most jewelry designers, Jack Collins began making jewelry for himself and soon found encouragement to begin selling his work publicly. And just like Jack himself, his work is bold, vibrant and energetic. Inspired by shapes and colors found in his everyday world, Jack encourages the wearer of his pieces to make a bold statement when wearing one of his unique and memorable visions.
Using brass, copper & aluminum wire, found objects, one-of-a-kind beads, and repurposed elements, Jack's unique creations have a quickly-identifiable quality to them. Often offered in sets with matching earrings, necklaces and bracelets, Jack's jewelry has created a following throughout Georgia and Florida.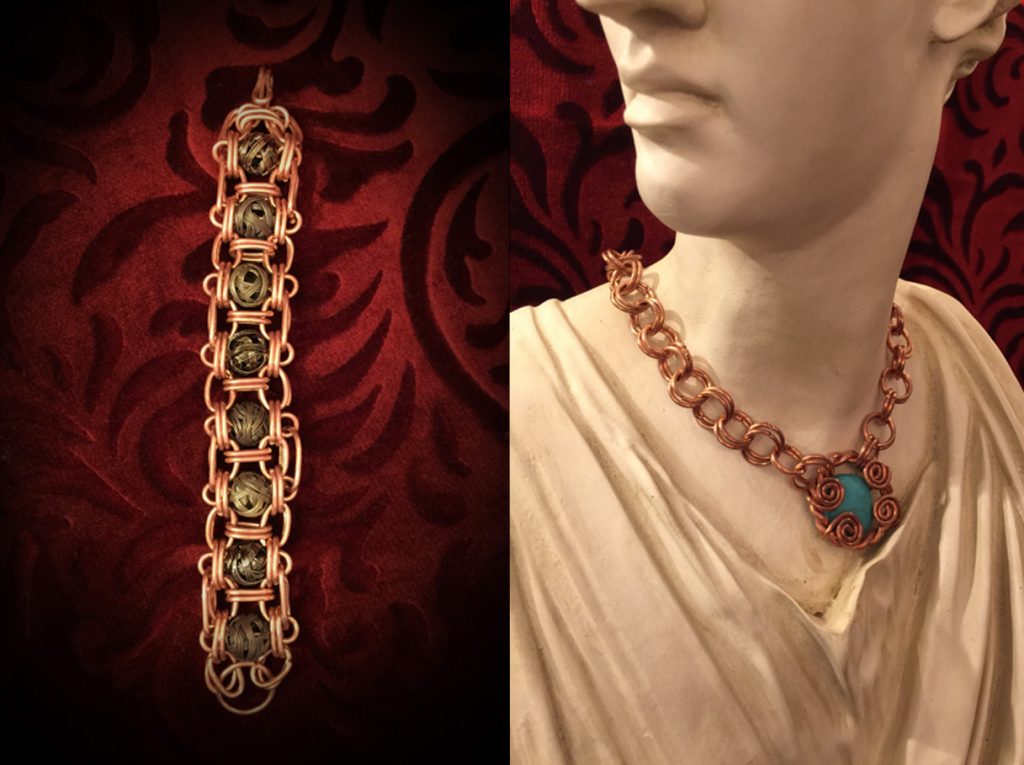 You're listening to vocals by Jack Collins

"I can always expect receiving compliments whenever I wear Jack's jewelry. It's truly one-of-a-kind!"
LOCAL SHOPS & FESTIVALS

Jack Collins' jewelry is steadily being added to shops all over Atlanta, north Georgia and central Florida. You can also find Jack's work at art festivals. If you're looking for a jewelry vendor with a strong customer base, contact Jack today about selling his work!
HOME PARTIES

Jack often sells his work at home parties hosted by friends who are looking for a way to earn additional jewelry to add to their own collection of Jack Collins Jewelry. Typically held over the course of a few hours, these home parties allow people to drop in at their convenience, hang out with friends and peruse the newest earrings, necklaces and bracelets. Interested in hosting a party? Contact Jack today!
How to Clean Your Jewelry
ABOUT THE METALS USED

Jack Collins uses a variety of metals in his jewelry design including anodized aluminum, natural and untreated copper & brass, and stainless steel. Some metals like copper and brass are considered "reactive metals" which slowly react to the presence of oxygen. This process is called oxidation and the result is called a patina.
While some prefer an eventual patina look, some wearers prefer a more polished finish. If you're the latter, you can opt to use the steps shown here or you can purchase a Pro Polish Pad which can be purchased online at Rio Grande or Amazon. The pads work great for removing oxidation on all metal and are an easy way to keep your jewelry bright and shiny.
CLEANING INSTRUCTIONS FOR COPPER

1. Place copper jewelry in small bowl
2. Sprinkle small amount of table salt into bowl
3. Sprinkle lemon juice over jewelry
4. Stir jewelry around a few seconds
5. Rinse, dry, wear and enjoy!